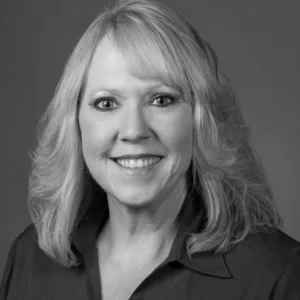 Cynthia Broadus RN, BSHA, LNHA, CHCRM, CLNC, WCC, OMS, DWC – Cindy is the founder of the International Alliance of Wound Care Scholarship Foundation (IAWCSF). The majority of her nursing career has been focused on wound care in some capacity. Whether treating a patient clinically at the bedside, speaking about wound care publicly at national conferences, or teaching wound care to countless numbers of clinicians, wound care has remained a constant passion and focus throughout her career.
As the Executive Director of the National Alliance of Wound Care and Ostomy® (NAWCO®), Cindy has been able to see firsthand just how beneficial a specialized certification in wound care can be to the clinician, as well as the patients being served. This first-hand experience was the spark that ignited her desire to enable more clinicians, in the US and globally, to join the ranks of the Wound Care Certified® (WCC®).
It became a personal goal to establish an organization that would provide financial assistance to clinicians who were passionate about wound care and wanted to make a difference around the world. Thanks to generous contributors, who also share a passion to promote wound care certification, the IAWCSF was founded. Cindy is a proud WCC® and has always felt that she needed to share her knowledge, be a part of the bigger picture, and do everything possible to elevate the WCC®. She has always felt that the certification does not make the clinician, rather the clinicians make the credential, and she is proud to support those who make the WCC® community what it is.